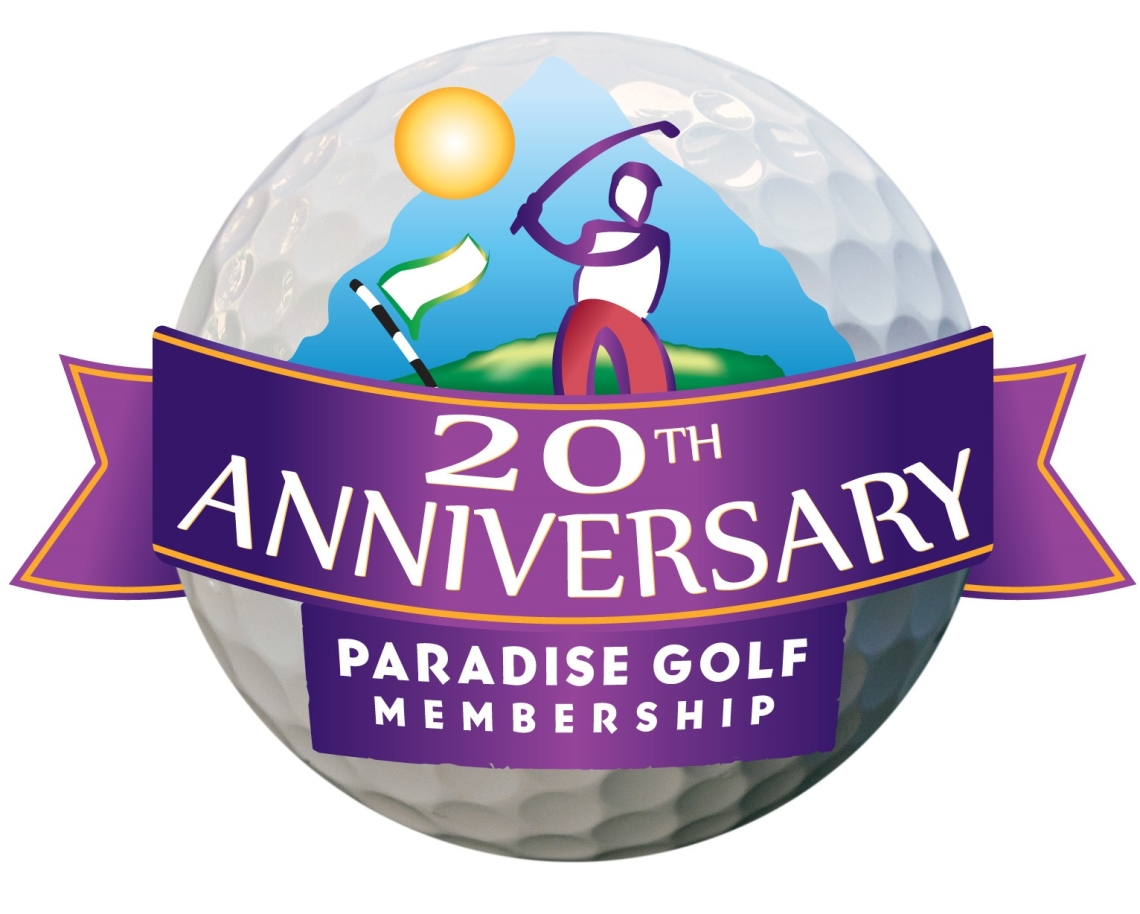 BENEFITS OF A PARADISE GOLF MEMBERSHIP
Simply put, a Paradise Golf Membership is your golf passport to playing multiple golf courses including private clubs as if you belonged to them but without the monthly dues burden.
JOIN PARADISE GOLF AND HERE'S HOW!
A Paradise Golf Membership can be purchased 3 ways:
Winter Membership Period - Runs November 1 through March 31 - Retail Price $115*

Summer Membership Period - Runs April 1 thru October 31 - Retail Price $199*

Year Around - Purchase Both Periods At One Time - Retail Price Price $259* - $55 Savings vs Buying Both Periods Individually
CLICK HERE to learn more about Winter Membership and Year Around Option and to purchase.
CLICK HERE to learn more about Summer Membership(Currently Not Available to purchase for Summer 2021 yet)
*Please Add 8.5% Sales Tax and $4.95 For Printing, Postage, Envelope Stuffing - Prices for the membership purchase are prorated as time moves to the expiration of a membership period.
Paradise Golf has been a significant provider of value to its members in the central and west central Florida area since being founded in 1999 by Outback Steakhouse. In addition to great rates and tee times, Paradise has become a "virtual club" except that it has no walls or boundaries. It offers the following programs and benefits year around that you would expect to find at a private club:
A full year of tournaments and play days for all golfer skill levels held at clubs including Golden Ocala, Southern Hills, TPC Tampa, Fox Hollow, Black Diamond, Innisbrook, Cypress Run and more!

An annual USGA handicap is available through the Florida State Golf Association for $30 annually

Year Around & Evening Golf leagues & groups for competitive, leisure & social, couples, singles & more

Special member only offers such as free club fittings, restaurant discounts and more!

Occasional merchandise available at great prices

Special member events such as monthly happy hours, a day at Tampa Bay Downs and the Tampa Bay Rays, and other great venues

Special pricing, rates and programs for juniors aged 7-17

Special corporate membership programs

Special rates at local Tampa area driving ranges

Special instruction opportunities through Tampa Bay Downs Driving Range and their PGA Golf Professional Staff
For More Information, please call us at (813) 265-3338 or email us at info@paradise-golf.com